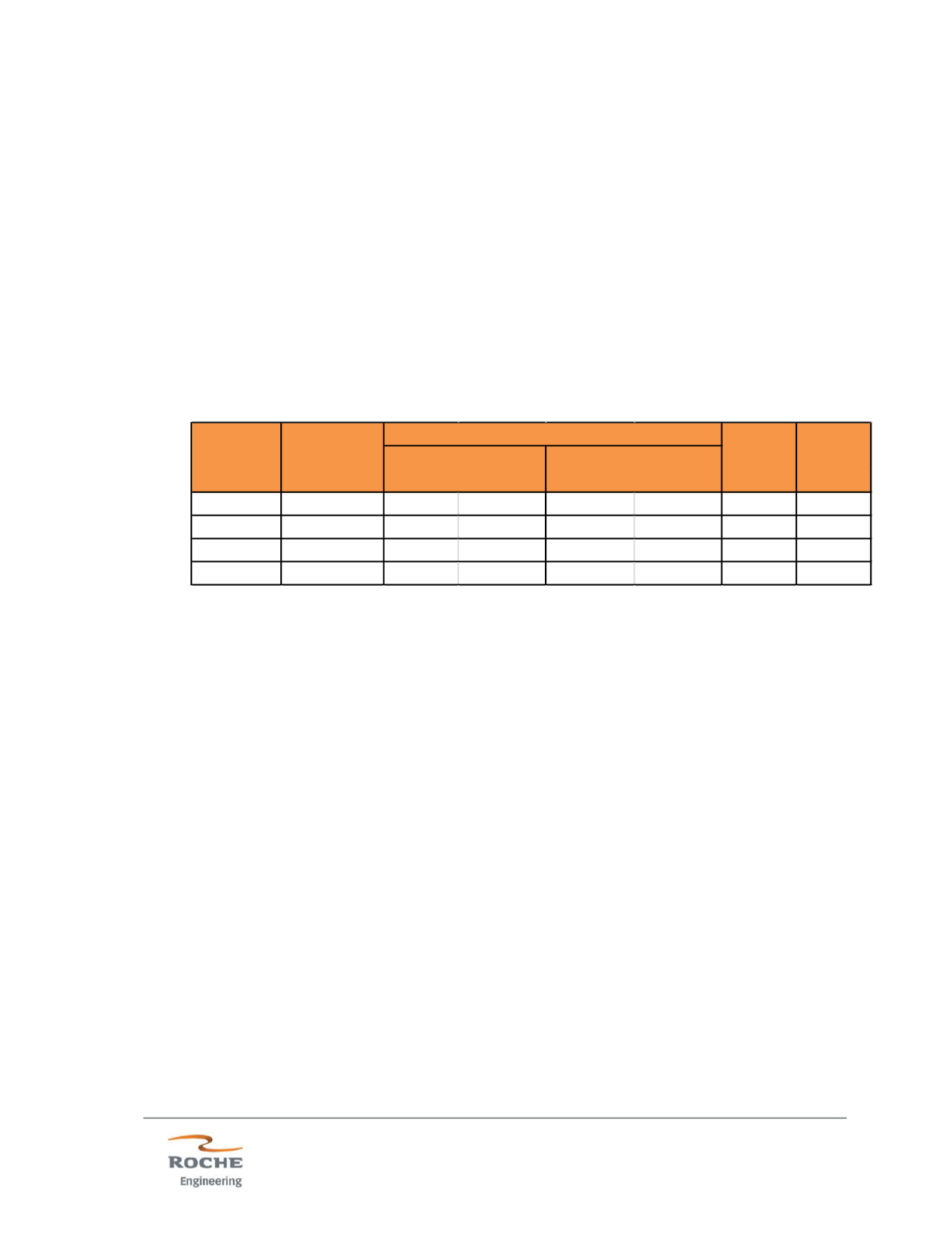 Canadian NI 43-101 Technical Report
These samples were crushed to approximately 80% passing 2" and then screened to
remove the 2" material which became a reject stream. The minus 2" material was
further ground to minus 48 mesh. A sub-sample of Sample 1 was submitted to
bench-scale PUG processing using gravity separation only. The concentrate from
this gravity separation became Composite E. The final PUG concentrate, Comp E,
graded 2.66% REO, 41.0% SiO2, 12.9% Al2O3, and 1.16% CaO. 87.8% of the REO
was recovered in 65.0% of the weight with an upgrade factor of 1.35. Other
composites were generated by blending the eight samples to generate four
composites with steadily increasing TREO content as shown in Table 13.18.
Table 13.18 - Compositing Ratios for Hydromet Testing Composites
Comps B, C, D and E were processed at the PUG plant to produce mineral
concentrates for processing at the Hydromet pilot plant in February 2014. After the
mine plan was finalized, composites were assigned to represent various years of the
mine life as shown in Table 13.2.
Figure 13.10 illustrates the flowsheet that was simulated in the counter-current leach
Name Content, % Sample Proportion Sample Proportion Total