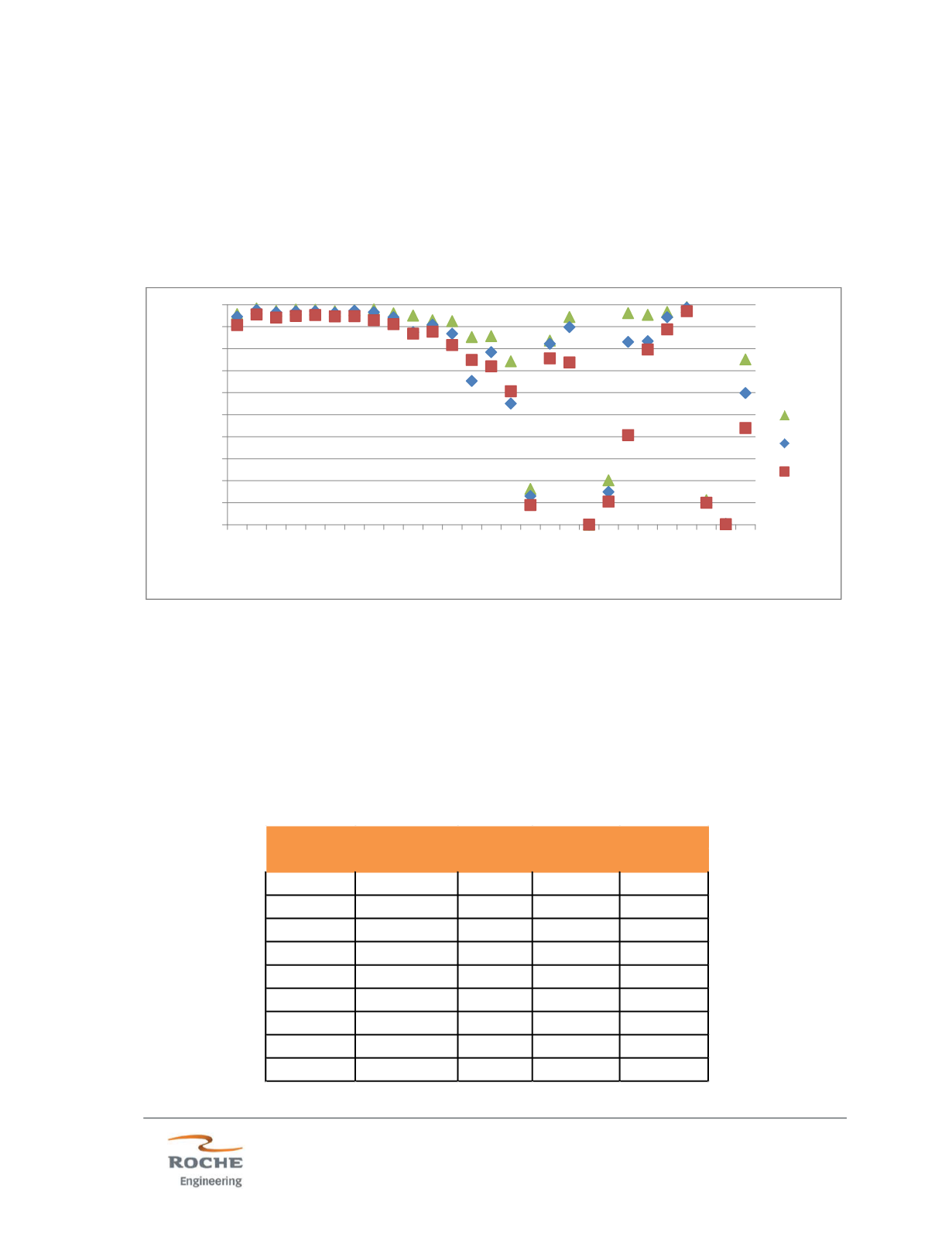 Canadian NI 43-101 Technical Report
recycled hydrochloric acid from the process in the leach. While REO recovery was
slightly lower in the low temperature leach, the amount of iron leached was far less
resulting in lower reagent consumption. Overall, the economics of low temperature
counter current leaching proved to be far superior to the high-temperature leach.
Figure 13.9 - Rare Earth Extraction vs. Temperature (°C)
The final low temperature counter-current test work was carried out using a new set
of ore composites as the prior test work had consumed the available sample. Eight
samples of 50mm drill core weighing a total of nine tons was submitted for testing.
An inventory of these samples is presented in Table 13.17.
Table 13.17 - Sample Inventory Summary
PERCENT EXTRACTION
ELEMENTS
Sample TREO Ore # Drums Total Wt.
Name Content, % Type Received (t)