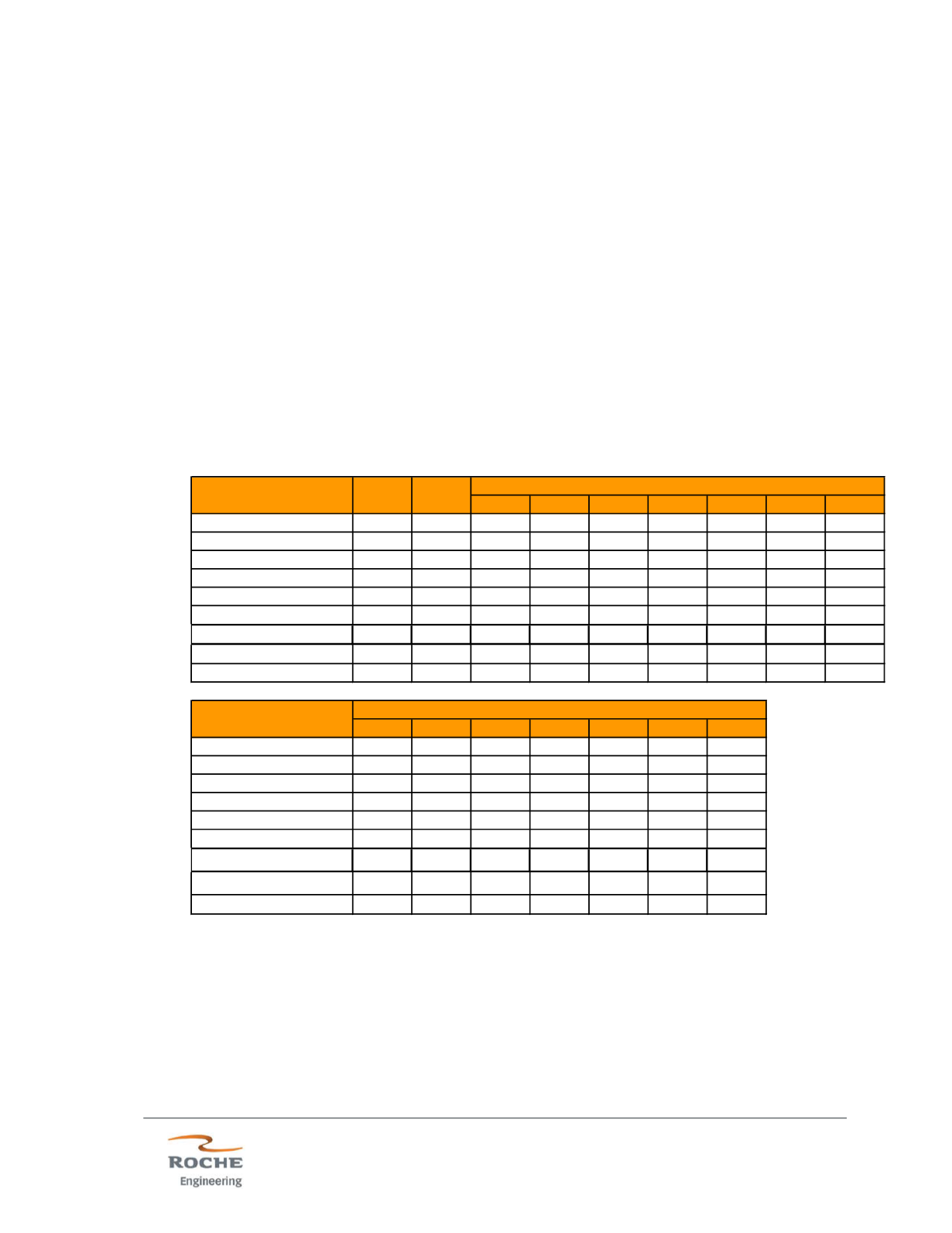 Canadian NI 43-101 Technical Report
Pilot PUG Test on COMP 3
The flowsheet for Whitetail ore consists of primary and secondary screening followed
by primary and secondary magnetic separation. This flowsheet is illustrated in Figure
13.7. A scavenger gravity separator is coupled to the primary magnetic separator.
Table 13.15 presents the recovery data for each of the streams in the flowsheet. The
overall recovery of REOs is 89.4% to 65.4% of mass. Again, the mass pull was on the
In the PFS, Whitetail ore is screened at 24 and 6 inch screens to reject low grade ore
before beneficiation. The mass pull was reduced significantly while recovery
remained almost constant (refer to whole ore screening data, SGS report 2014).
Table 13.15 - PUG Concentrates and Tailings
Streams
Wt. (%) K80 (µm) Reconciled Grade , % or g/t
SiO2 AI2O3 Fe2O3 TREO1 CREO2
U
Th
Secondary 150mesh U/S 36.4
Final PUG Conc
65.4
-
32.7
9.75
17.1
3.31
0.97
109 1,068
Streams Reconciled Distribution, % or g/t
SiO2 AI2O3 Fe2O3 TREO1 CREO2
U
Th
Secondary 150mesh U/S 33.8
Final PUG Conc
53.6
54.3
90.4
90.1
89.4
87.6
89.7
1
TREO represents total rare earth oxides and includes Y
2
O
3
2
CREO represents the following rare earth oxides, as specified by RER: Pr
2
O
3
, Nd
2
O
3
, Dy
2
O
3
, Eu
2
O
3
, Tb
2
O
3
and Y
2
O
3