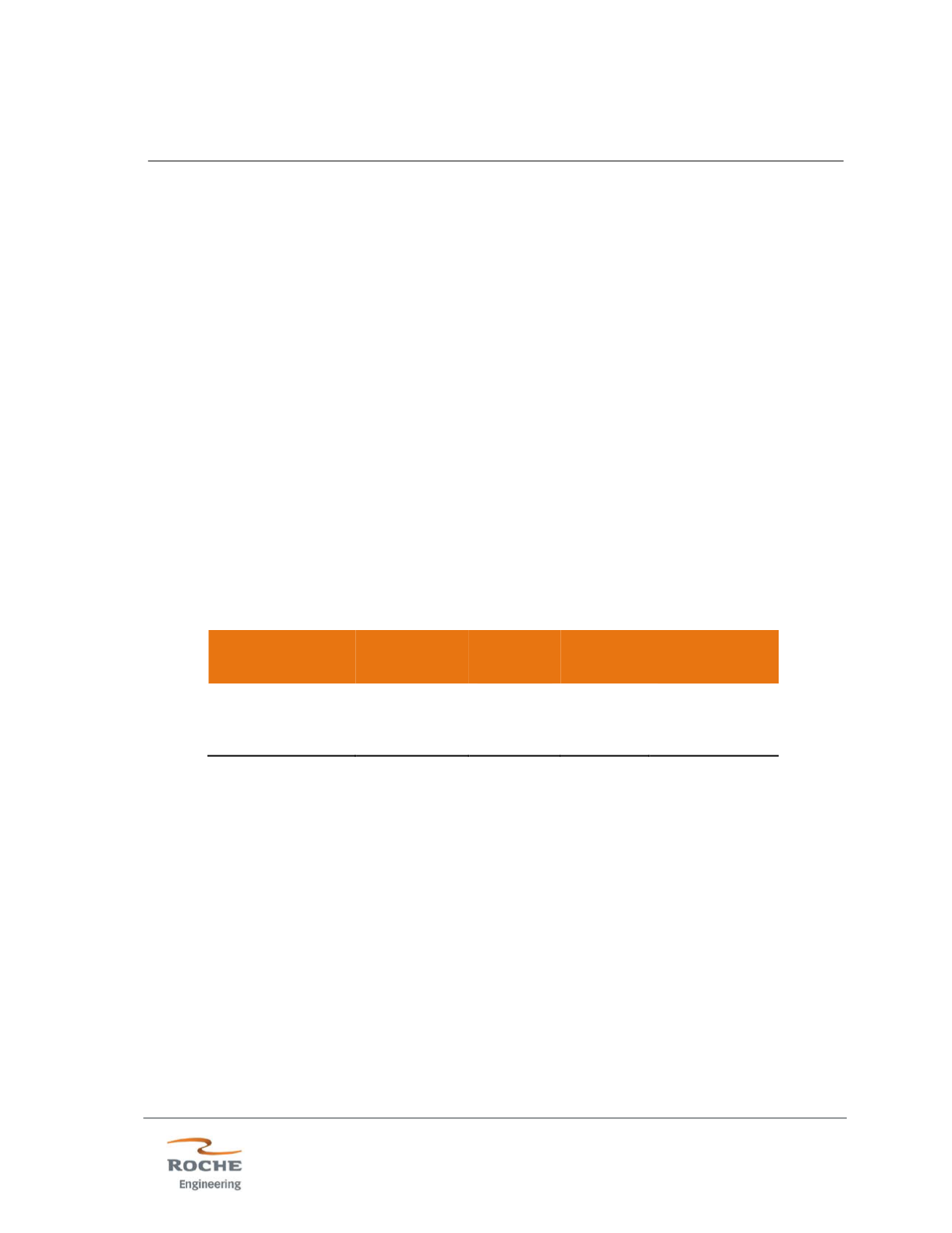 Canadian NI 43-101 Technical Report
10 Drilling
10.1 Introduction
This section discusses drilling conducted on the Bear Lodge property through
10.2 Historical Base Metal and REE Drilling
Rare earth element (REE) exploration drilling on the Bear Lodge property prior to its
acquisition by Rare Element was conducted by Molycorp and Hecla (see Chapter
6.0). Duval assayed for select REEs once carbonatite core intercepts were
recognized, but their primary exploration objective was base metals. Drill holes,
footages, and assay intervals from historical base metal and REE exploration drilling
are summarized in Table 10.1 below. Note that Duval also completed 42 rotary claim
discovery holes totalling 2,105 feet (641.6 m) and 5 RC drill holes totalling 765 feet
(233.2 m) for claim assessment from 1972 through 1984. Claim assessment was
maintained by Molycorp during their joint venture with Duval from 1978 through 1980.
Table 10.1 - Historical Core Drilling for base Metals and REE
Company
Dates
Number
of Drill
Holes
Total
Footage
Number of
Assay
Intervals
(metric units not reported)
(A.Noble et al June 2013)
Exploration drill holes by Molycorp, Duval, and some by Hecla, were widely spaced
across the property. A portion of Hecla's drilling was focused on southwest Bull Hill,
where three holes were drilled from two sites into the current Bull Hill resource area at
varying inclination and azimuth, owing to space and permitting restrictions.
10.3 Rare Element's Bear Lodge Project REE Drilling
Rare Element began exploration drilling at the Bear Lodge property in August 2004.
The Company carried out seasonal drill campaigns every year from 2004 through
2008, except for 2006, with two to four drill holes per year.