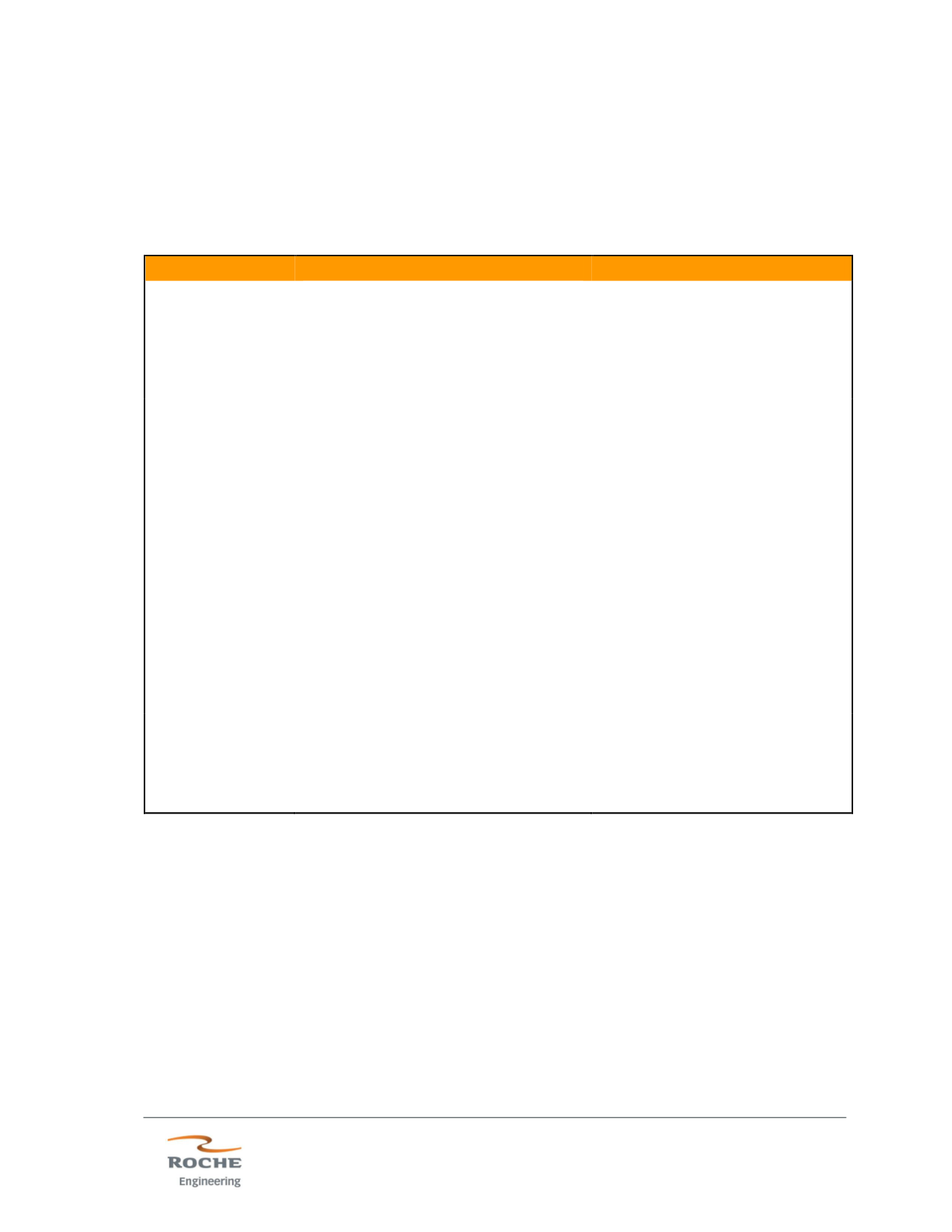 Canadian NI 43-101 Technical Report
These zones are termed Oxidized (FMR), oxide-carbonate, transitional carbonatite,
and carbonatite zones, and the zonal REE mineralogy in Bear Lodge mineralized
carbonatite and derivative dikes and veins is summarized in Table 25.1:
Table 25.1 - Bull Hill Zonal REE Mineralogy
The Bear Lodge REE project comprises three main resource areas: Bull Hill (includes
Bull Hill West), Bull Hill Northwest, and Whitetail Ridge, plus several exploration
targets that may contain resources, but which need further geological analysis (Figure
8.1). The three resource areas contain carbonatite-related dikes and veins that range
in size from hairline fracture veinlets to dikes that may exceed 80 feet (24.4 meters) in
width. The higher-grade REE-bearing dikes and veins are commonly enveloped in
lower-grade zones of stockwork veinlets. Oxidized mineralization (FMR and oxide-
carbonate) extends to depths of 500 to 600 feet (152 to 183 meters) and contains the
mineable reserve (NI 43-101 basis) described in this updated technical report. The
Zone
Mineralized Body
REE Mineralogy
intensely oxidized carbonatite
(Surface to appx. 5,600 feet
Partly oxidized carbonatite and
(Appx. 5,900 to 5,600 feet
Significant matrix carbonate,
but little disseminated sulfide.
Weakly oxidized carbonatite
(Narrow zone, 0 to 30 feet
Significant matrix carbonate
Unoxidized carbonatite and