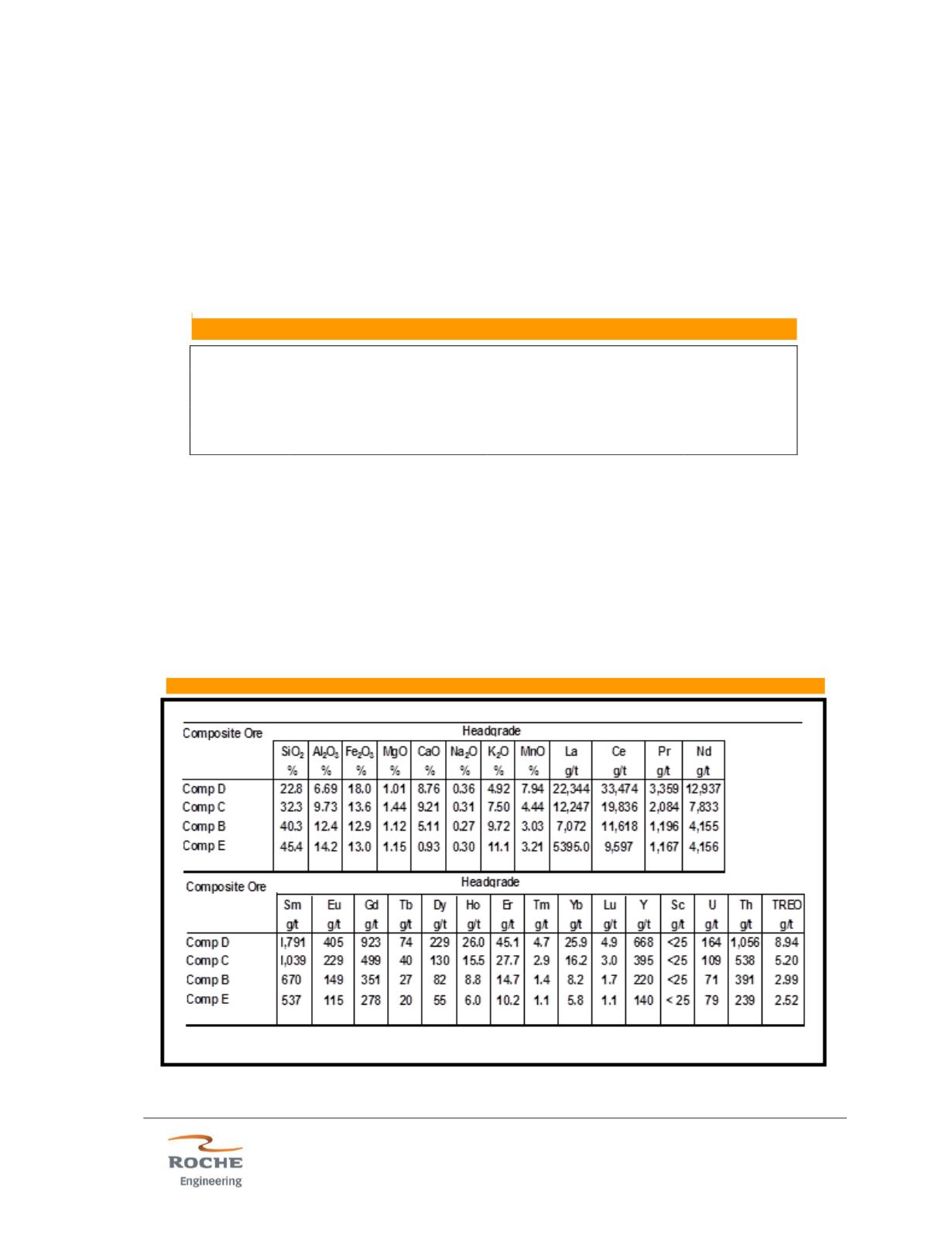 Canadian NI 43-101 Technical Report
phases of the project life. All the composited ores were processed at the Pilot Plant to
derive the leach and precipitation efficiencies that characterizes the ore.
Composites D represents the Bull Hill oxide and carbonatite ores to be processed at
the start of mine life. Other composites represent mixed ores to be mined later as
shown in Table 13.2 below. The development of these composites is explained in
YEAR PERIOD
Years
1-6
Year
7-14
Year
15-19
Year
23-26
Year
20-22
Year
27-45
The head grade of the composites is shown in Table 13.3. The leach extraction and
precipitation efficiency for each composite is shown in Table 13.4.
Table 13.2 - Representative Mine Life Composites
Table 13.3 - Head Grade of Composites