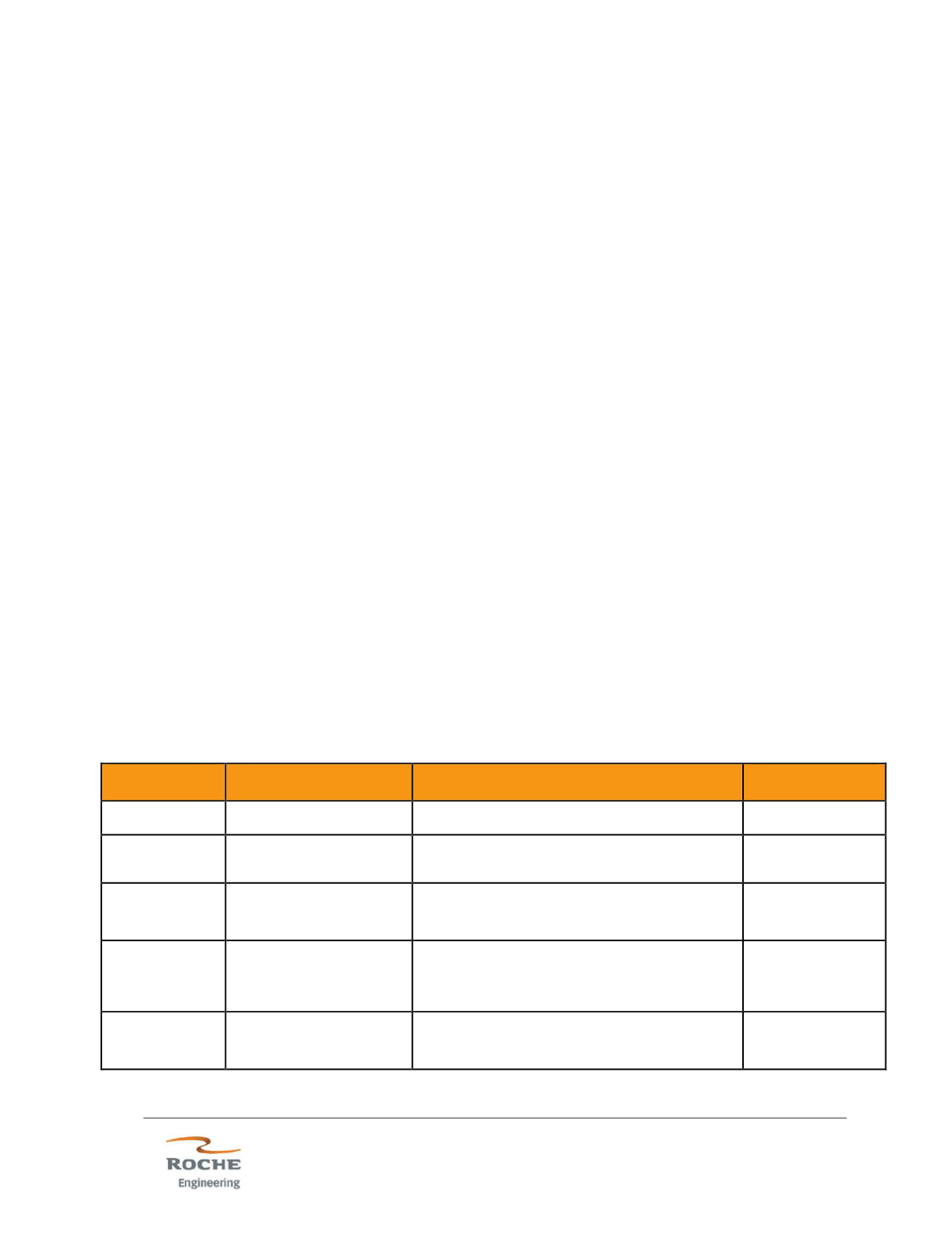 Canadian NI 43-101 Technical Report
Rare Element, and Jeff Jaacks, Geochemical Applications International Inc.,
contributed to certain sections of this Technical Report on the Bear Lodge property.
The drill hole database was verified independently by ORE, which frequently
undertakes mineral property studies. ORE is familiar with the CIM mineral
resource/reserve definitions and disclosure requirements of NI 43-101, to which the
mineral resource and reserve classifications in this report conform.
Roche Engineering, O.R.E., Geochemical Applications International Inc, and WLR
Consulting Inc. do not have any direct pecuniary or contingent interests of any kind in
Rare Element or its mining properties. Roche and other consultants are to receive
fees for their work based on time expended, expenses incurred, and their respective
2.4 Authors and Participants
This technical report was compiled and edited by Peter Dahlberg, P.E., General
Manager of Roche Engineering, who is qualified as an Independent Qualified Person
for the purpose of Canadian NI 43-101, Standards of Disclosure for Mineral Projects.
All four of the authors - Noble, Rose, Jaacks, and Pickarts - observed the district
geologic setting, the physical setting, and existing site conditions, and reviewed
selected core sample intercepts of the REE mineralization. Peter Dahlberg is the
primary author of this technical report and has reviewed and supervised the
preparation of all sections of the report. Table 2.1 presents the authors of the report.
Table 2.1 - Qualified Persons for the Bear Lodge Project
NI 43-101 Technical Report
Qualified
Person
Company
Chapters
Has Visited the
Property?
1,2,3,12,13,17,18,21,22,23,24,25,26,27