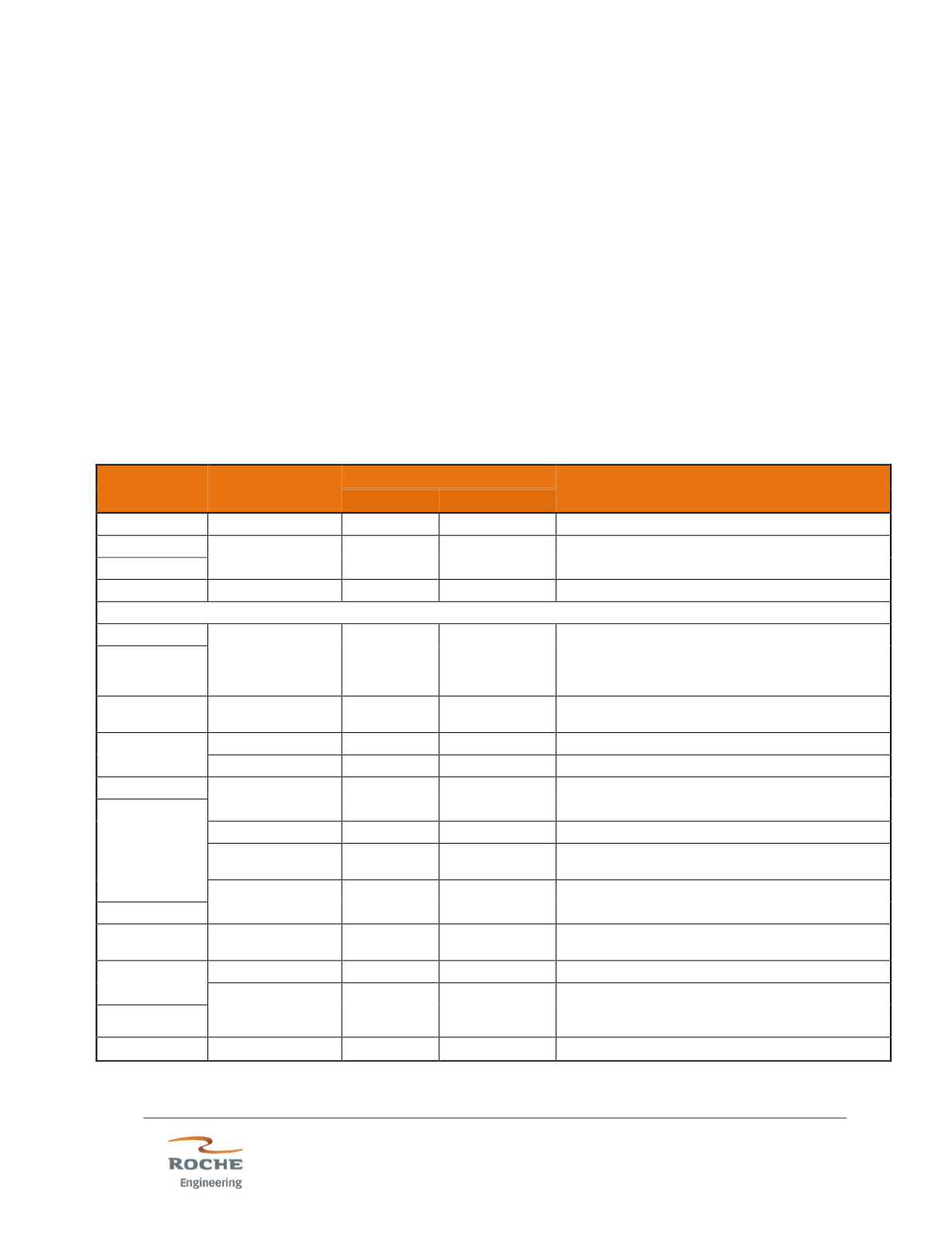 Canadian NI 43-101 Technical Report
and minor shaly limestone from the Deadwood Formation sediments occur along the
periphery of the complex and can also host gold mineralization.
The Paleozoic sedimentary rocks consist mainly of limestone and quartzite, with minor
sandstone, shale, and siltstone. Mesozoic rocks include siltstone and shale, with minor
sandstone. Tertiary sediments unconformably overlie all older rocks and consist of
loosely consolidated siltstone, sandstone, and conglomerate of local derivation.
Quaternary deposits include alluvium, soil cover, and colluvial deposits (Table 7.1).
Table 7.1 summarizes the formations and rock units in and around the Bear Lodge
Table 7.1 - Summary of Bear Lodge Project Formations and Lithologies
Geol. Time
Formation
Thickness
Lithology
(Feet)
(Meters)
alluvium, land-slide debris
phonolite pebble-boulder conglomerate
poorly bedded, friable, tan siltstone
trachyte, phonolite, heterolithic diatreme
breccia, latite, syenite, lamprophyre,
pseudoleucite porphyry, carbonatite,
light grey to white medium grained
sandstone & shale members
reddish brown, friable shale, siltstone
&fine grained sandstone, white gypsum
thin grey limestone marker
Fine grained reddish brown siltstone &
tan-light brown friable calcareous
grey, massive fine grained limestone
light grey fine grained limestone
hard white, red quartzite, thin bedded
shaly limestone commonly inflated or
replaced by Tertiary intrusive bodies
Granitic basement and/or roof pendants
(Modified after Meyer, 2002)